DECEMBER 4

and

DECEMBER 5

(TUESDAY/WEDNESDAY)

WHERE

: ECR MAIN GYM

WHEN

: 3:30-5:30PM

PAPERWORK REQUIRED TO TRYOUT

- Emergency Card

- Physical (or proof of cleared physical)

https://ecrchs.net/apps/pages/index.jsp?uREC_ID=369769&type=d

***Hard Copies in the main office***

No paperwork, no tryout!!

Other Information:

Closed Trout: This tryout will be open to players only. No parents will be allowed to remain in the gym once the tryouts have begun.
Dress Code: All players must be dressed in athletic attire and shoes in order to participate.
Multi-Day: The tryouts will take place over a course of two days. It is highly recommended that players attend all days, however it is not mandatory.

Skills Testing (In order of importance):

Passing: Receiving serves with correct form and discipline/consistency
Defense: Speed and reaction (backrow)
Hitting: Correct form and footwork, timing, speed & acceleration in approach
Serving: Overhand serving
Overall, we will be choosing players who move athletically with speed, control, and aggressiveness.

FREQUENTLY ASKED QUESTIONS:

Do I need to attend all days?

It is not mandatory to attend all days of the tryout, however it is recommended as it gives coaches a better idea of your overall skill.

Can I attend tryouts even if my physical is scheduled after the tryout date?

No. Students who do not have a physical with a doctor's signature/stamp will not be allowed to tryout. Students will need a current Emergency Card and Physical to be allowed to tryout. No exceptions will be made.

Where can I find the paperwork?

hhttps://ecrchs.net/apps/pages/index.jsp?uREC_ID=369769&type=d

What if I already submitted a physical?

If you have submitted a physical within the last year to the school nurse, we will require a signed note from the nurse that confirms your physical is still valid.

How many players will be chosen for the team?

There is no specific number of players being chosen for the 2019 team. All returners will be subject to trying out with all new students as well. Typically rosters for each team will range from 12-15 players. There are two teams: Junior Varsity and Varsity.

Powered by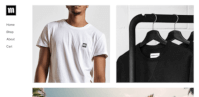 Create your own unique website with customizable templates.